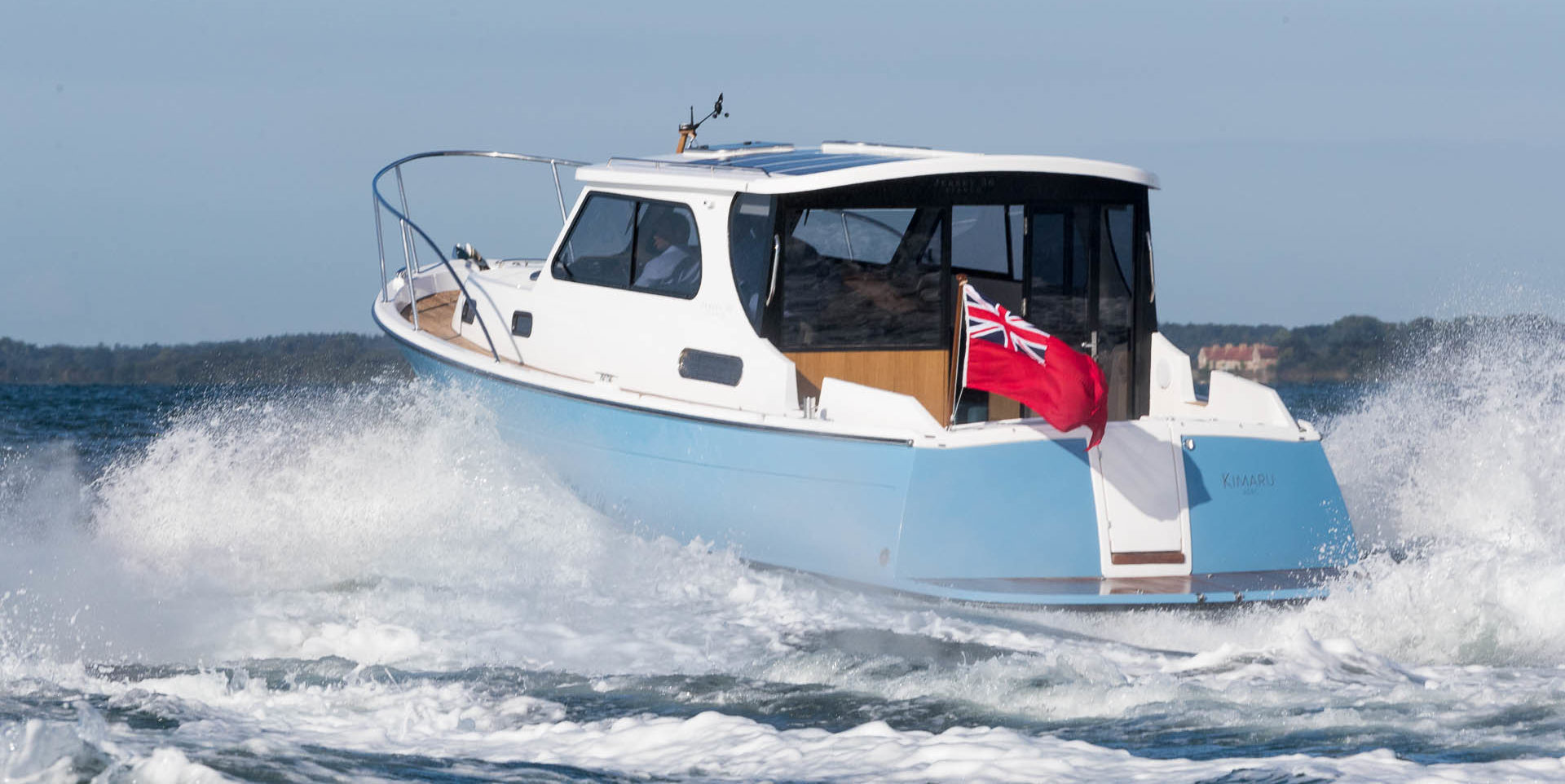 The summer of 2018 feels like a long time ago now but what a fantastic time we all had here at Landamores! With new Mayfly 16 launches cruising the River Thames and our latest Jersey 36 exploring the waters from Suffolk Yacht Harbour, we have certainly put some big smiles on our customers' faces.
The Mayfly 16 was a real hit; many were impressed with the classic lines, drawn by Andrew Wolstenholme, and the eye-catching mix of contemporary materials. These beautiful launches really are as graceful as they look, and we are pleased to have more in build; ready for delivery in Spring 2019.
Jersey Boats featured at Southampton Boat Show for the first time, with the launch of our first Jersey 36 Elanco. She received tremendous feedback with many falling for her classic styling and oak joinery fit-out. More planned in 2019 for Jersey Boats!
2018 really was the year of electric propulsion, with every boat being launched by Landamores having an electric system on board. The Mayfly launches were powered by a Torqeedo system whilst the Jersey 36 had a separate electric drive away from the main diesel engines. More to come about all of this very soon.
So, the question is, what is on the drawing board in 2019? Well, you will just have to wait and see…
Watch this space!